That doesn't quite have the same ring to it.
Of course, I'd rather eat a pawpaw than a squash, too.  Squash are really only good as butter sponges or for decoration.
But they're fun to grow, and despite their questionable culinary value, a source of home-grown nutrition a la Victory Garden!
Yet despite my plans, many of the seeds I selected didn't germinate, and those that did weren't what I expected.  Maybe some things got mixed up in the seed vault.  I also scattered compost, which apparently contained a number of squash seeds from the year prior, which I let grow to fill in the garden space.  Consequently, I have some interesting varieties.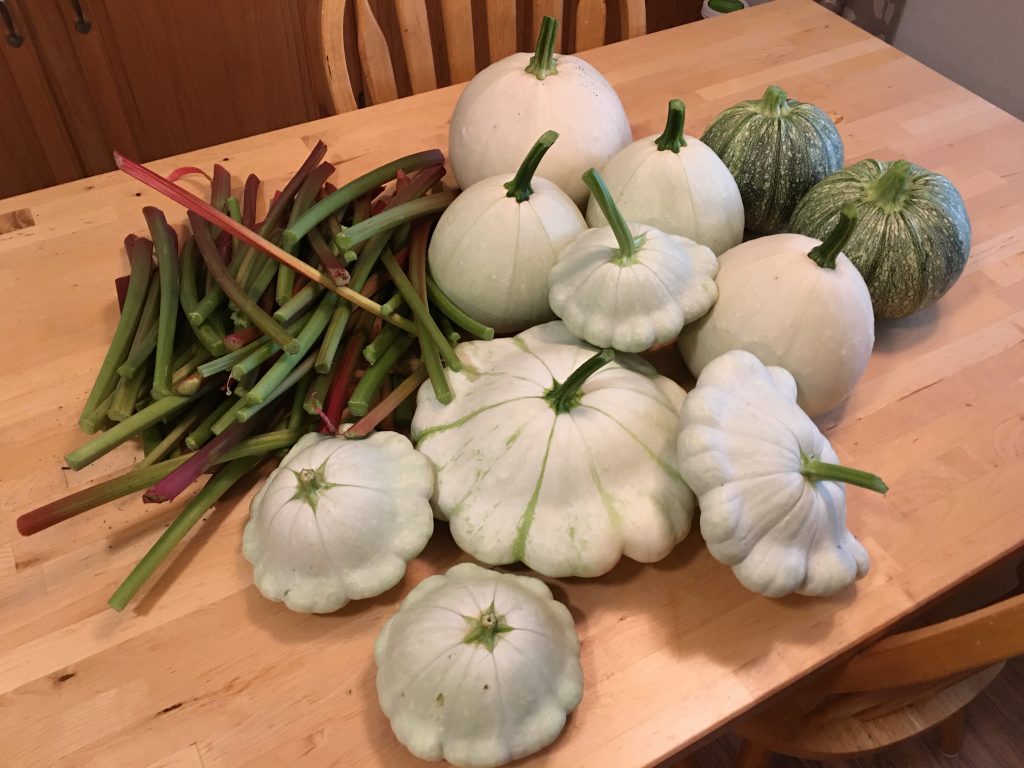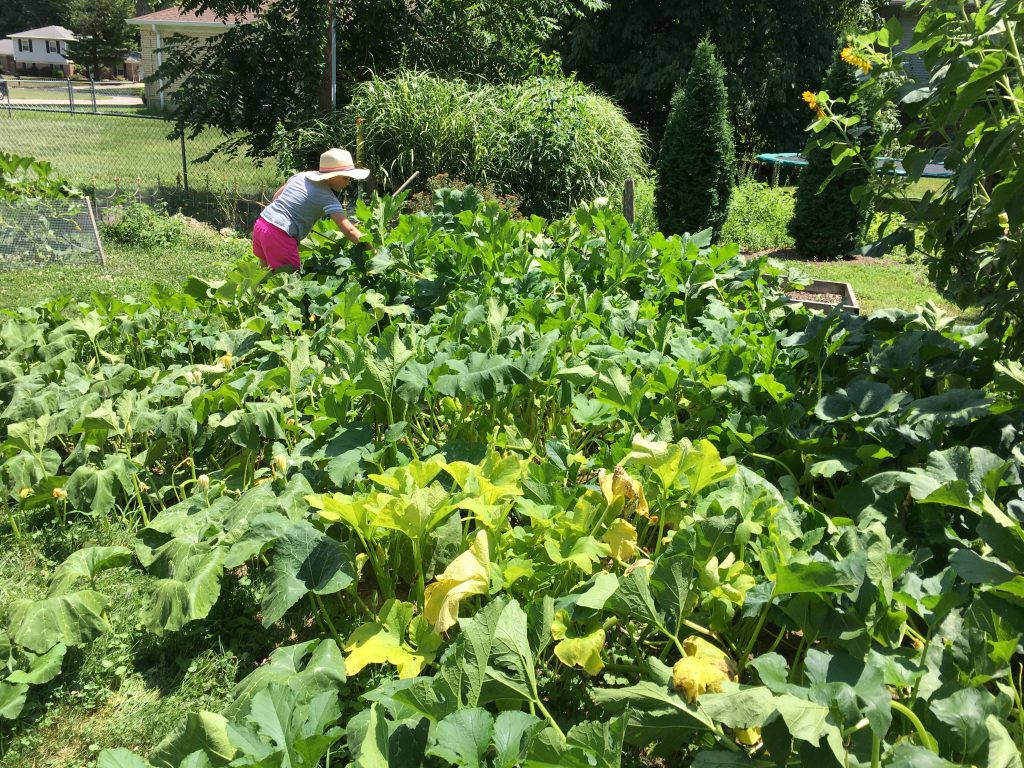 –Simon