And it comes from a weed
I don't know if it's the most nutritious, but it's certainly up there.  I speak of the humble sweet potato–a vegetable I never much cared for because people have this tendency to make it sweet with molasses and brown sugar.  Yet the vegetable itself I find to be more savory than sweet, and is better complimented with salt and butter.
Of course, salt and butter are not what make them nutritious.  But they are delicious.  So when the victory garden went in, and we decided to experiment, sweet potatoes made the list.
They eventually took over, so they'll get their own spot next year.  I also learned that I'm terrible at digging them up, as I severed more than a handful before Liz took over.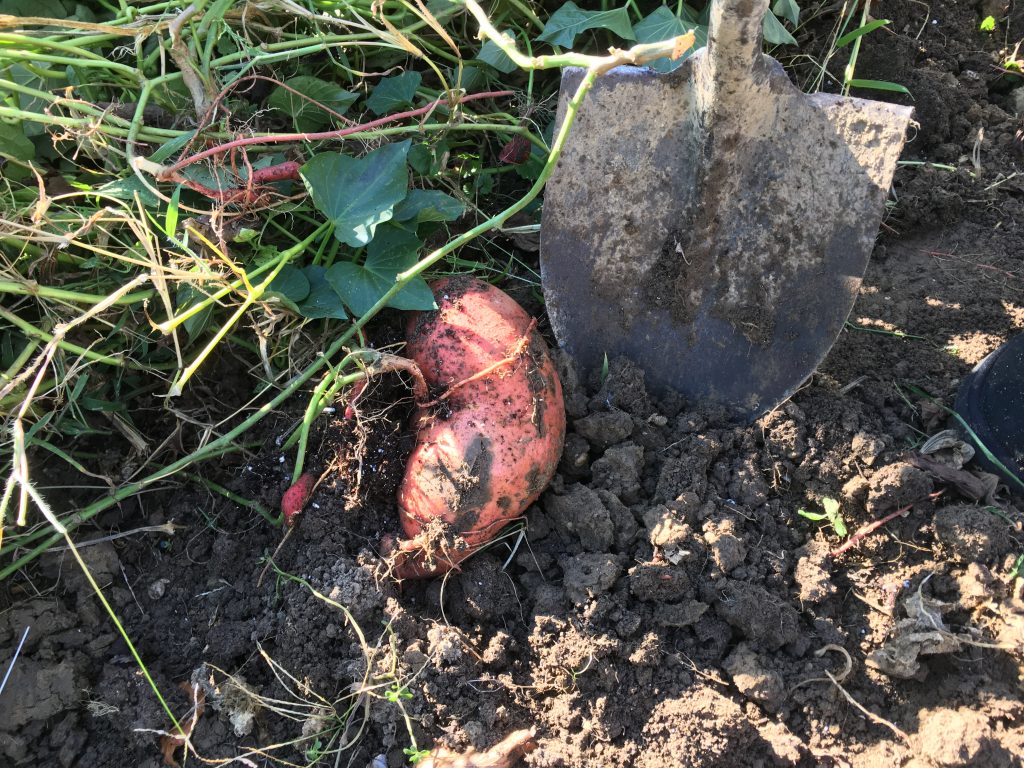 There were quite a few, although I was disappointed with their size, save the goliath.  Next year we'll start them earlier.
And they were about the easiest plant to grow.  No bugs ate them, and they required no attention.  I can see why they're popular across cultures.  Surely some more attention would have swollen the harvest, but at least I can have the satisfaction of using my own sweep potatoes for the holiday dinners.
–Simon