A couple months back I rambled at length about how stupid it is to buy tactical weapons and gear.  This post:
At the time, I had instead bought a very reasonable Remington 870 Express 12 gauge; then added a buttstock ammo holder, glow rifle sights, and a light mod vented choke.  I considered them to be all rather reasonable upgrades.  But one must walk the walk to verify such claims, and so I sauntered off into my favorite hunting grounds to partake in some sciuridae slaughter.  It was also an attempt to get Joe to shoot something again.
The woods were pretty devoid of hunters.  I don't know if the pandemic had something to do with that, or if they've just moved on to other grounds (2 years ago the woods were packed and no one was getting anything), but it certainly made it nice for us.  And as it turned out, my shotgun choice and modifications (and selected ammo: #6 birdshot, high velocity), proved extremely effective.  I was able to take shots at a distance my old break action 20 gauge could never have handled.
Joe didn't get one, but he did see one and manage to raise his weapon.  Small steps.  1 or 2 more sessions I think.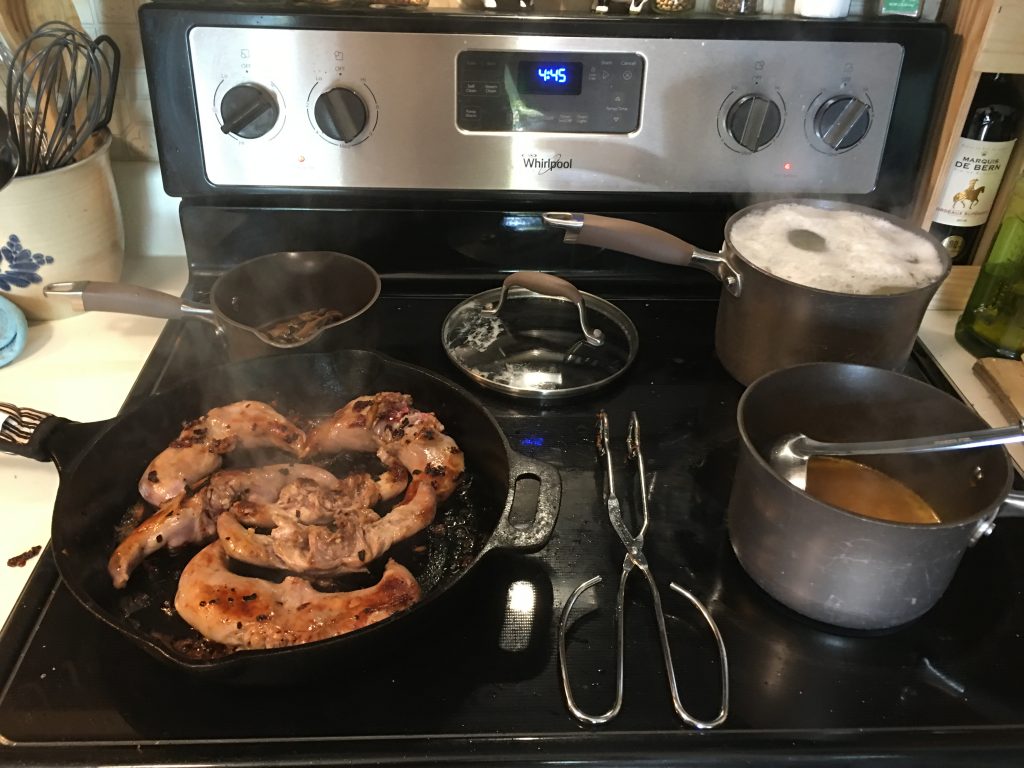 This time, I pan seared the legs and use the rib sections to make a sauce.  It was much better, though the sauce needed some work.  Still, it was good enough that everyone ate it this time.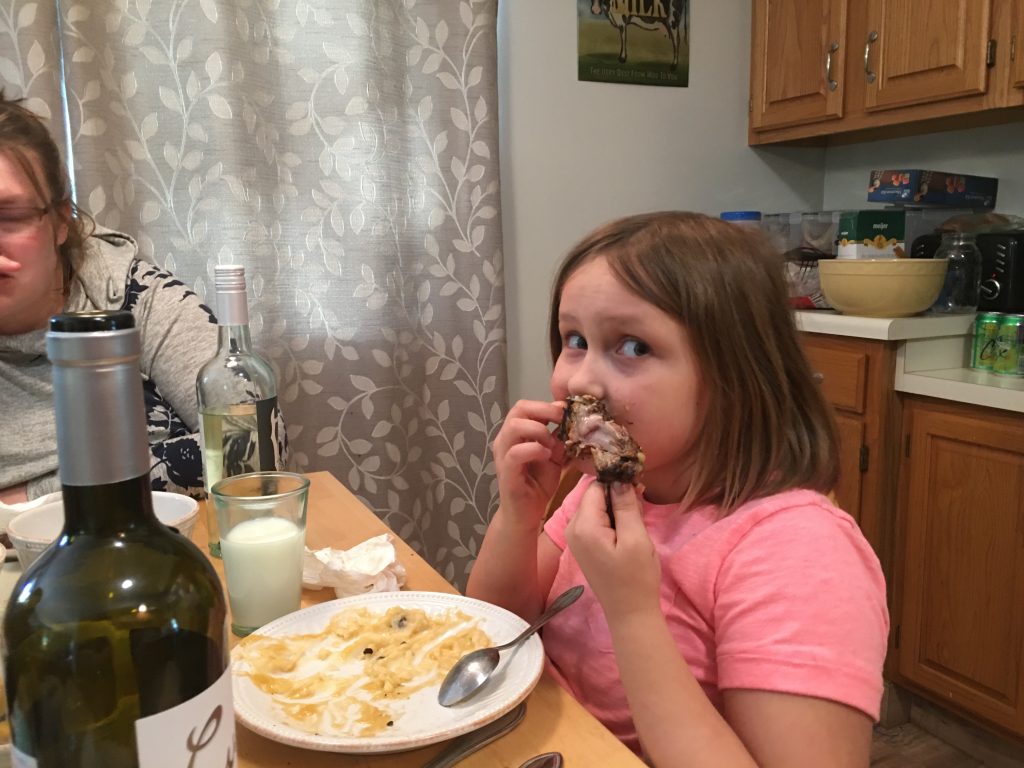 Now let's see if I can get some rabbits this year.
–Simon