Last year, hunting was a failure…if you judge success by quantity of vanquished quarry, that is.  Flesh is only one of the reasons to go hunting, granted, but the other reasons are mere condolences one gives himself upon the lack of dinner, when no flesh hath been gotten.  But not this year!  This year, we eat!
Following last year's events, I let the season sneak up on me, until Joe, unexpectedly, called me on a promise/threat that I would take him hunting.  And not one to dishonor a prior arrangement, I agreed.  We would hunt flesh this year after all–Joe for the first time.
I prepared.
Mucks
Wigwams
7/2 Federals
First Aid
Tourniquets
The first aid kit and tourniquets were new acquisitions.  After last year, when the woods were awash with 20-somthings sporting camo-skinned shotguns, I considered that I might need something to treat trauma.  Fortunately, that turned out to be a mere precaution.
And so, properly geared up, we were off to that little plot of woods in which I've only ever been successful hunting squirrel on public land: Clark Lake.  I cast a judgmental eye upon Joe's loadout: a tactical 12 ga. and an army bag packed with who knows what.  But points for enthusiasm, as evidenced by this photo:
Two squirrels, in the end.  Joe did make an effective spotter despite his lack of experience with the sport–his eyes must be better than mine.  And while he was slow with the draw, he did clean one.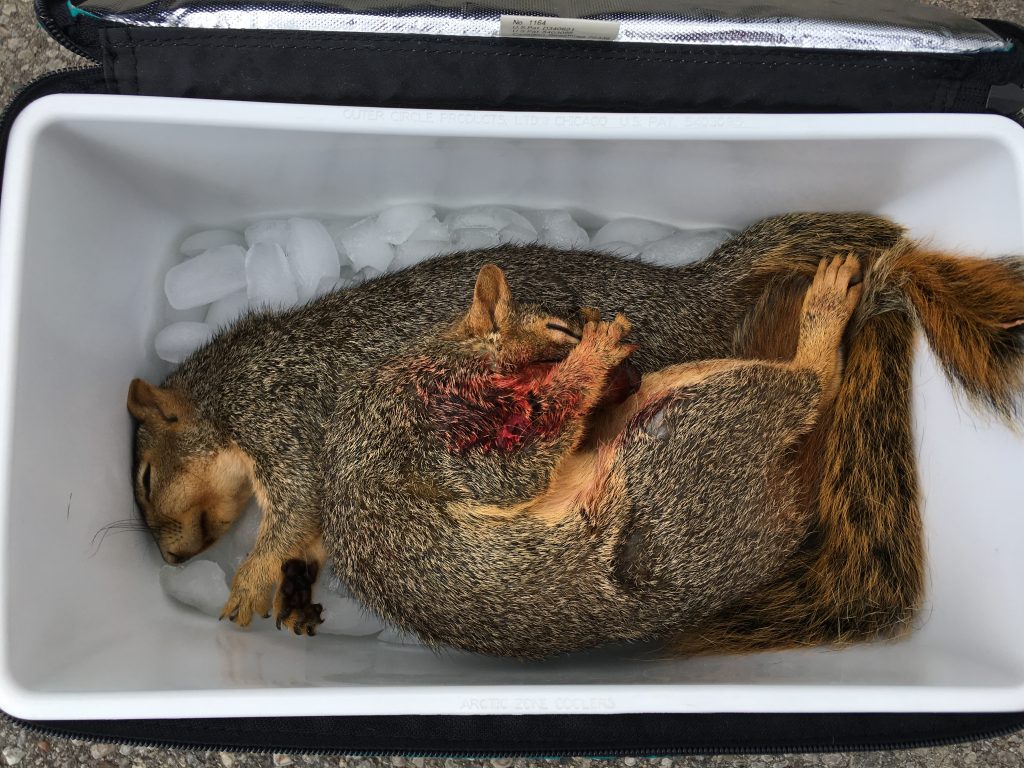 And to maximize the manliness factor, we cooked then in a dutch oven in an open fire while getting some target practice in with the longbow.
It was a good day.
–Simon