I used grow sunflowers back in the townhouse.  It was amusing to see the tops of those giant plants sticking above the privacy fence in that 12×12 area, but the limited space required vertical gardening to get anything resembling a respectable garden, and sunflowers fit the bill.
But when we bought the house, we stopped planting them, for no reason other than all the existing garden space was being used.  But then we tilled up grass for a new garden, and with the excitement of seemingly endless possibilities, sunflowers were thrown into the mix.
Then, as flowers do, they turned to seed.  And sunflowers make a lot of seed.  And squirrels are greedy bastards, but I can't shoot them in my backyard.  So I harvested the seed.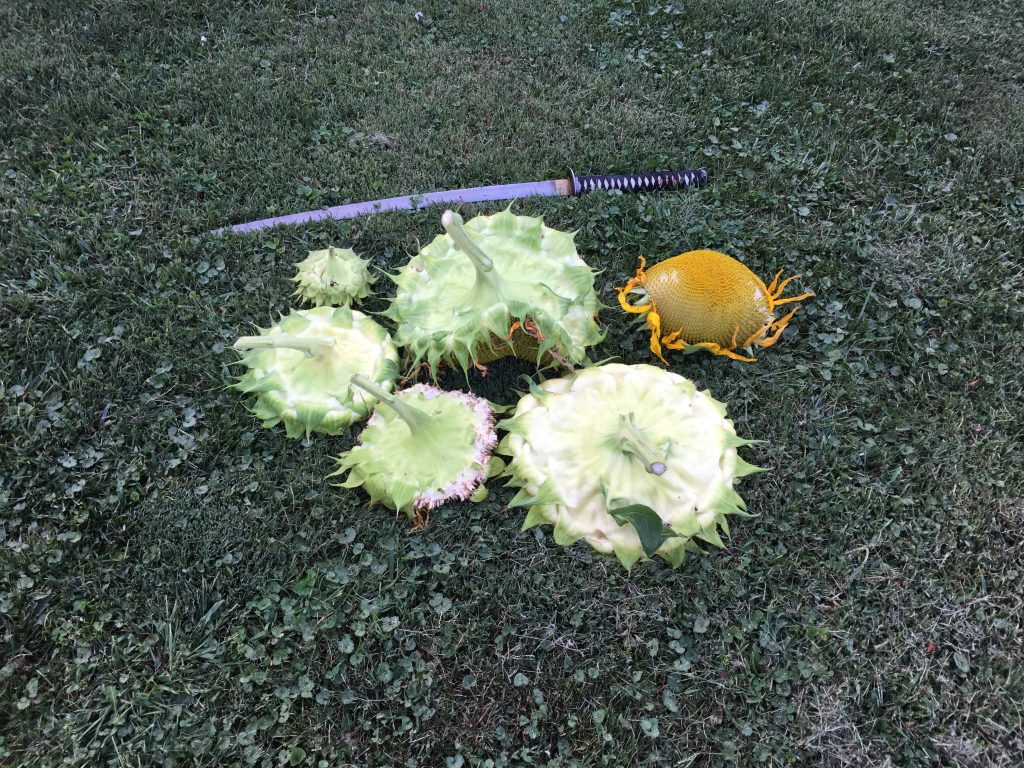 I don't know what to do with them, so they're hanging in the basement drying.  Maybe next year I'll create a sunflower forest.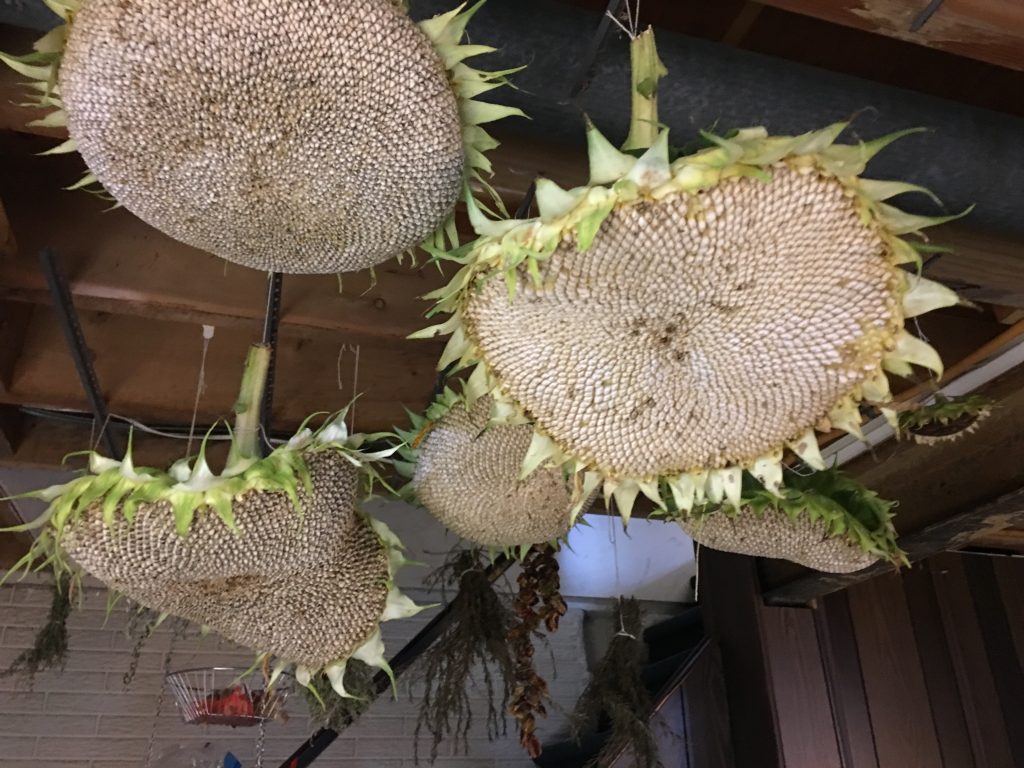 –Simon