Legend tells of the American west, where virgin prairie grass roots grew 12 feet down.
Legend also tells of cultivated Kentucky bluegrass on a certain suburban plot in southwest Ohio, whose roots seem to almost match that depth.
And as I set about removing it with shovel and mattock, I can understand how sod created an effective construction material for homestead abodes.  And I also wonder just how much effort excavating enough sod to build a structure required.  Such is the tenacity of desperation.
I, however, opted for power equipment.  But my tiller was also built for pre-cultivated gardens, and so lacked the power to unearth grass.  Fortunately, the neighbors lent us theirs.  It's ironic, that their equipment selection was intended for raised beds, which definitely did not need the ridiculous horsepower that their abomination possessed, however useful in our case.
It was powerful enough all right, but not heavy enough.  It took all my strength to hold it in place while it excavated.  Or perhaps I simply lacked the aforementioned tenacity of a desperate settler.
But it had to be in this spot: high heat and direct and lengthy sun.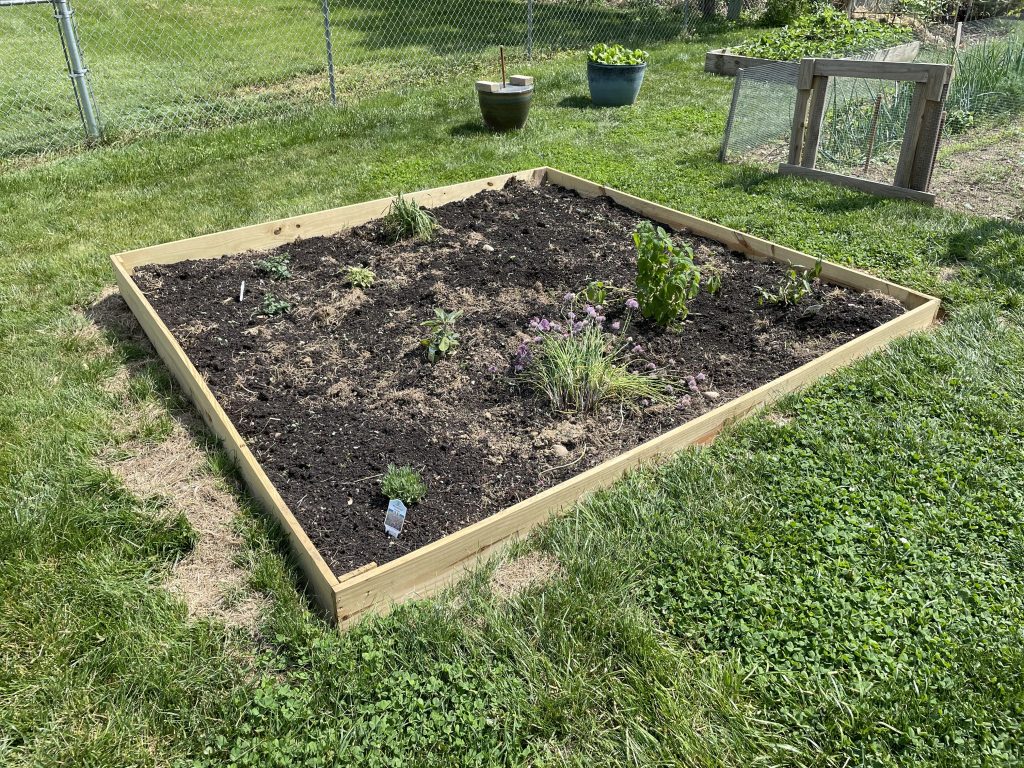 And I am tenacious about delicious cooking.
–Simon