The Dads do not suffer the dogs to pass.
Easement Acres gets its share of odd projects.  And this time it's for muddy paw mitigation.
Say it's nice enough to leave the door open.  Say I want to enjoy the deck.  Say I also want to let the dogs enjoy the weather because I'm an awesome dog dad.  But also say that the backyard isn't dry, and say the dogs like to run and I can't keep grass growing back there so it's' a mud pit.  And finally, say that politely instructing dogs to not leave the deck has little effect.  What to do?
Simple.  Shove a kiddie pool against the stairs and wedge it with the grill.
Or, something slightly less trashy…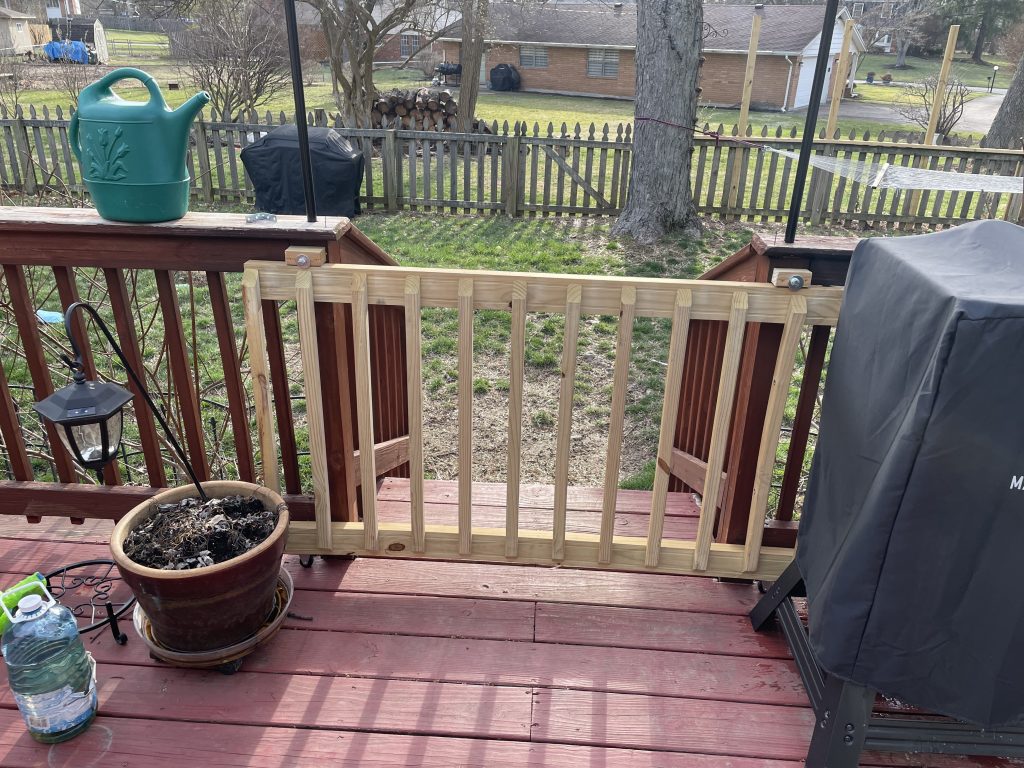 A gate!
Not a novel solution I suppose.  Somewhere along the line someone figured out barriers need access points and invented such a device.  But I still had to create one that fit my exact needs, so I still get man points!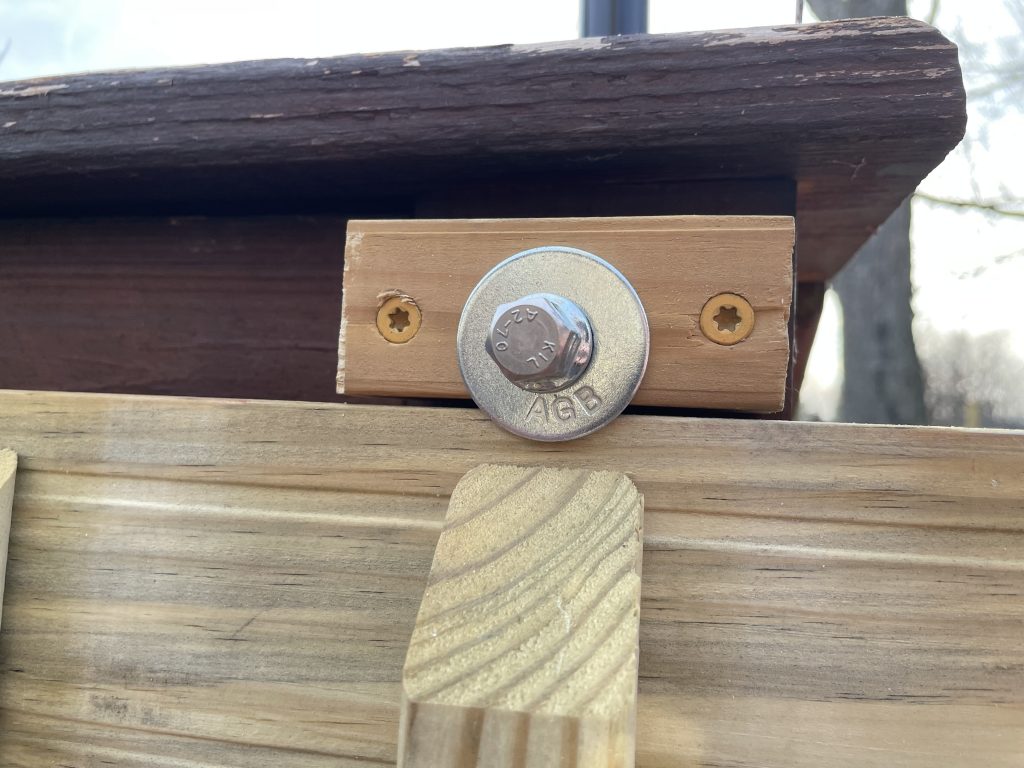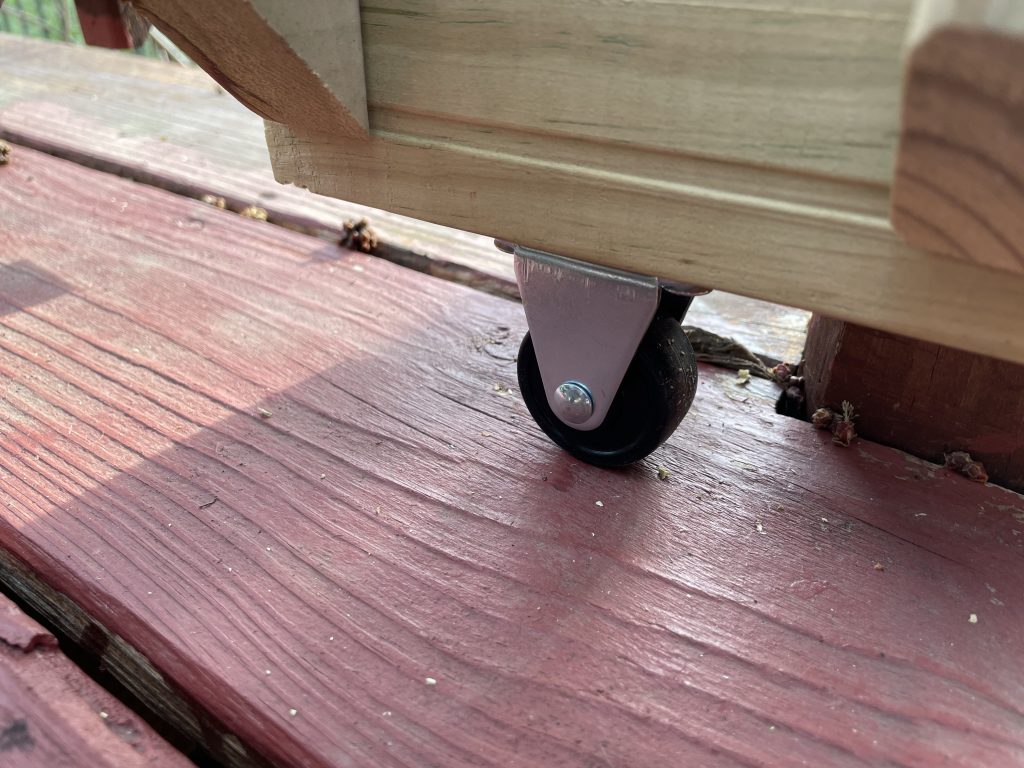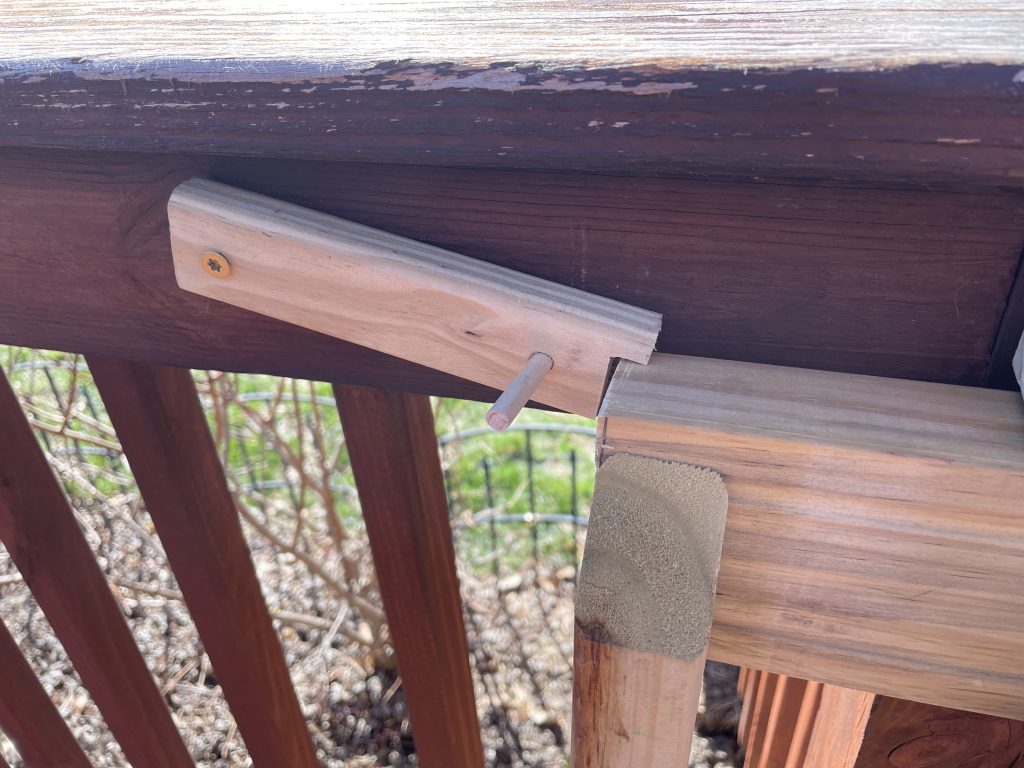 The whippet has since thanked me by peeing on the floor.  But what she hasn't realized yet is that I can also lock her in the yard, thus depriving her of deck furniture cushions in the sun once the weather warms.  We'll see who has the last laugh then!
Naughty dog projects.
–Simon