Two years ago I worked under these appalling conditions.
Then, a year ago, I upgraded to these conditions.
But I wanted more.  I wanted…shelving.  For how else am I to present a pompous variety of books in my background while engaging in video conference calls?
Some might argue against IKEA, calling it cheap and juvenile.  But I say, in the appropriate conditions (such as an unfinished basement), it's modularity and simplicity makes for an endless assortment of configurations, demonstrating that function alone can be an aesthetic.
Behold: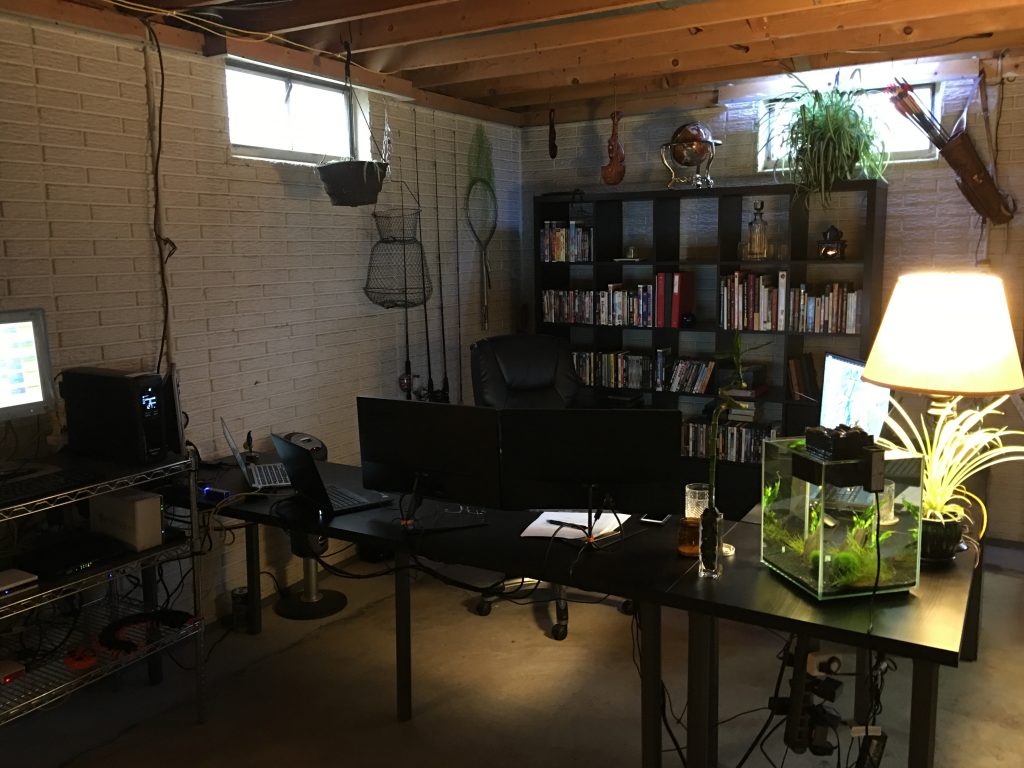 Plus, my physical movies and second priority books are actually organized now.  Never know when I might need that 1990s aquarium-keeping guidebook.
–Simon