I present to you a mental image:
I'm wearing a Speedo.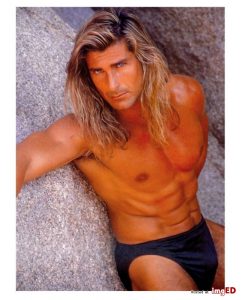 …Don't get caught up in the details there.  Just conceptualize it.
I'm wearing a Speedo in my backyard and tanning, within obvious full view of the neighbor's large living room window.  Is your reaction to do a double take, snicker, and maybe snap a photo and share it?
Now instead, envision a young woman in a bikini sunning herself in the nextdoor yard, within full view of your own living room window.
Implications on the obvious forfeiture of the reasonable expectation of privacy guidelines aside, is it wrong?
Or is it merely a yet another double-standard?  Is it another scenario in which an action perceived to be unfair by a woman is sexist, yet its inverse is "just the way it is"?  And any attempt to argue to the contrary results in the privilege discussion, thereby invalidating by contemporary social conventions the entire argument?
A few years back I attempted to find an answer to this broader question (in short, I didn't):
But the criticism I received from my sister reminded me of this old dialog.  In fact, the criticism I received actually made it a sexism issue–something that really wasn't at the forefront of my mind at the time.  I just thought it was funny.  But my sister seems to have a giant chip on her shoulder in these matters, and all too easily either takes something out of context or re-interprets it for a different discussion.  I'm usually pretty good at determining that ahead of time.  Guess I was just feeling cantankerous myself.  Must run in the family.
The original post probably isn't worth the effort to revisit, but it's good to know how very little progress we've made as a society in this field since then.
Also, I do snicker (every time–it's a routine occurrence).
–Simon