Memorial Day saw us into the unofficial start of Summer, not that we needed the reminder, as it's been swelteringly hot for weeks now.  But with Summer comes Summer activities, and the old man paid us a visit for some granddaughter time and fishing.
The Mad River provided some relief from the heat–ambient temperature drop from its evaporative cooling effects, though the kid chose a more direct approach (having quickly lost interest in fishing–not as easy as pulling out packs of ravenous bluegills).  I remember being indifferent to the discomfort of wet clothes too as a kid.
The chubs were biting, and I pulled in a satisfying number.  Dad got a shiner, too.  It was much more successful than last year's attempt at the local metroparks.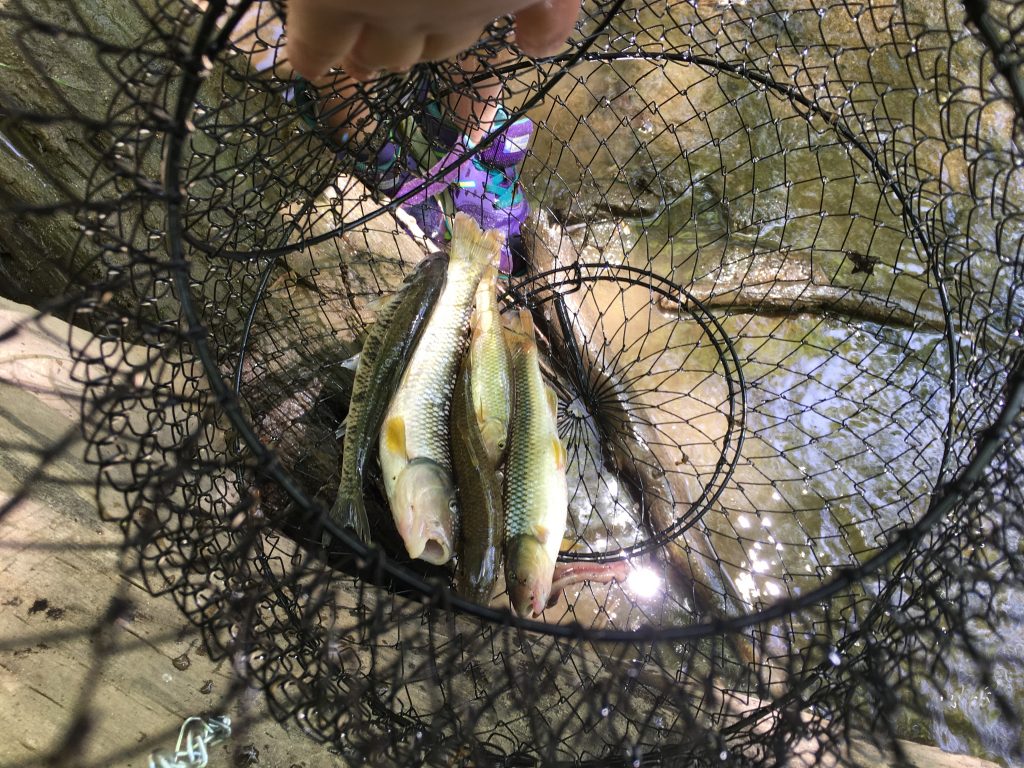 Plus, it's a lot more pleasant to spend the afternoon in a clean and more secluded body of water.  The metroparks are just dirty and I wouldn't eat anything that came out of those ponds.  Although that hardly matters, as we're generally catch and release anyway.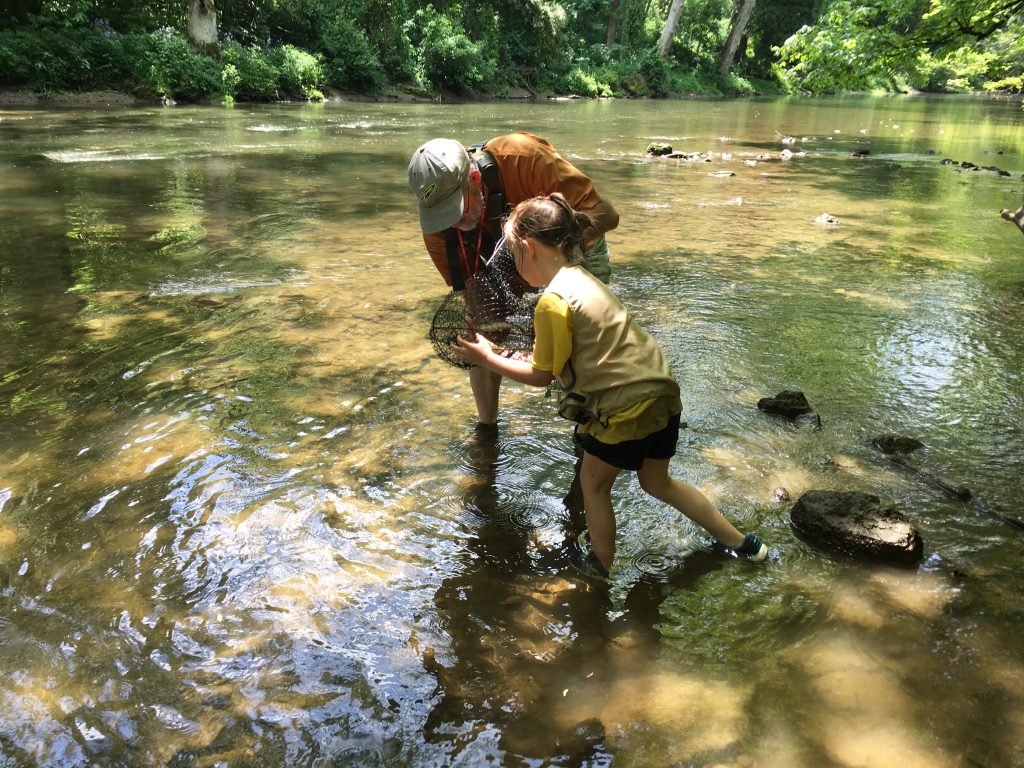 –Simon