A few years back I "fondly" recalled my parents' compost pile.  That was during the Texas years.  It wasn't fun.  I vowed to never force the experience upon my own kid.
And I have indeed stuck to that principle, though I've admittedly since started composting anyway.  But in fairness, there's a lot of organic waste that needs to be disposed of, and why fill up the trash bins with it?  And we have gardens.  So fine–there are advantages.  But I won't go crazy with it.
No, I'll create a quaint and reasonable compost pile.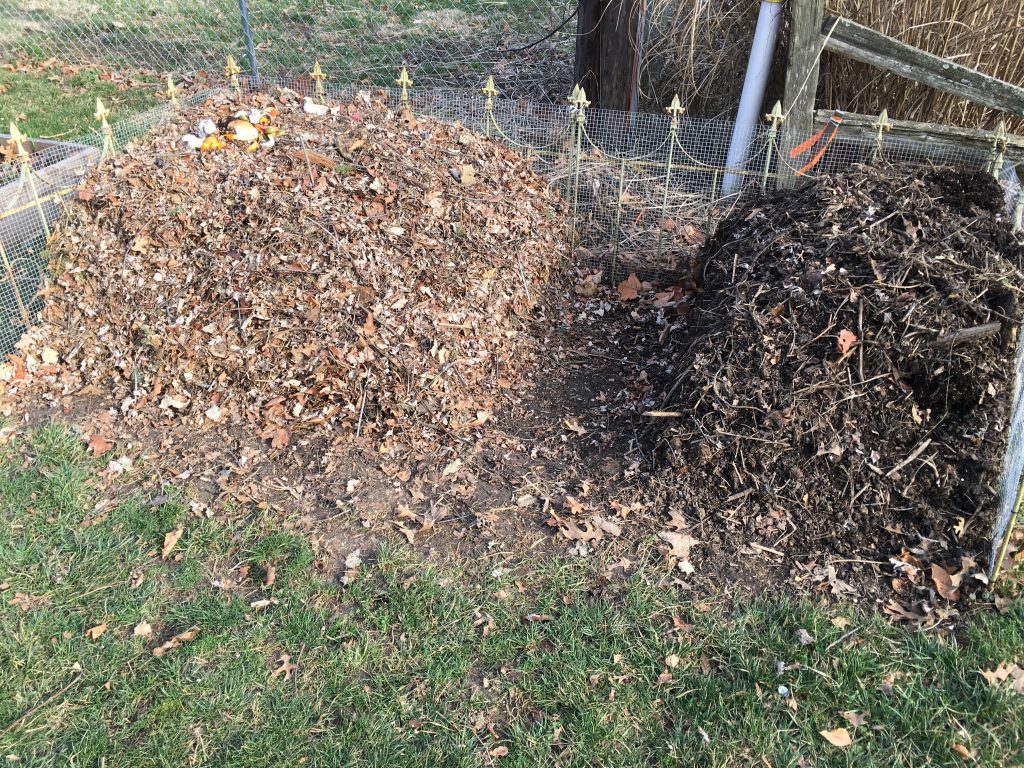 Plus, I have a tiller to mix it up, so no manually turning with a pitchfork.
And so far, I'm impressed with how well it's breaking down.  As new kitchen waste gets added to the pile (something I do make the kid take care of), I simply pile leaves on top from the edges to keep the stink down.
Apparently it's possible to do these things non-obsessively.  Who knew?
–Simon