A year later and the clematis are doing a nice job.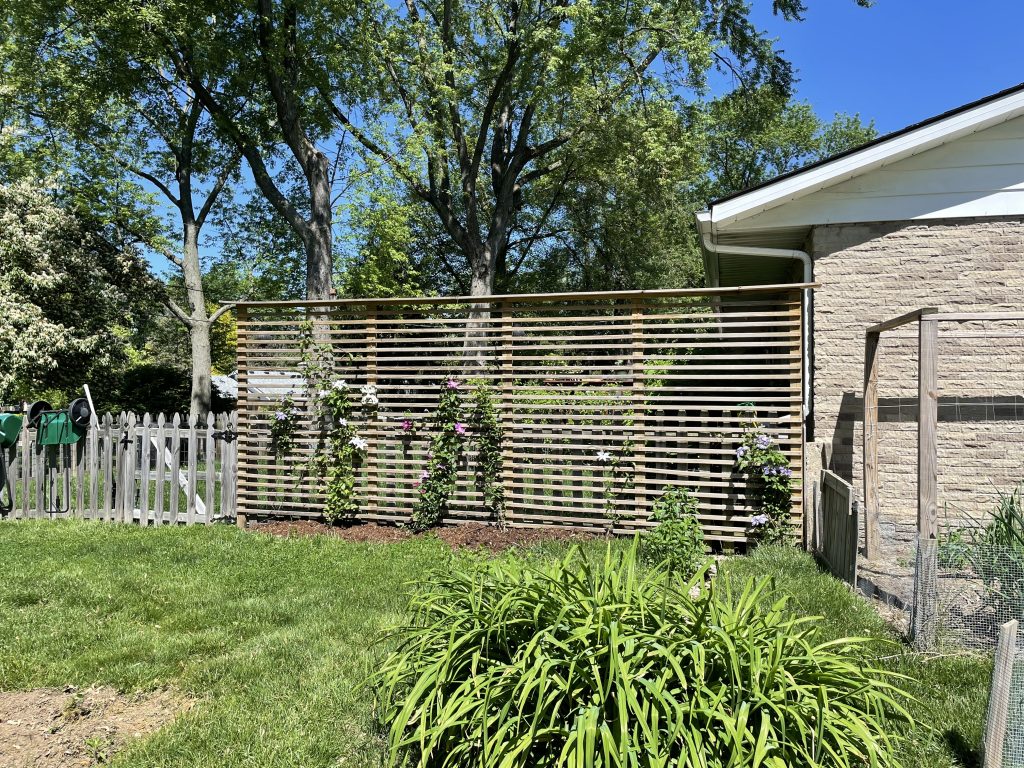 This is an update to the original trellis post (the one about the fucking tools in the fucking truck, wherein they should never be placed).
So far, they're doing a good job with the view obstruction.  So good, apparently, that the neighbors decided to move their deck furniture against the property line, between the Plywood Palace and…our compost pile.  If they're trying to intimidate us with such a move, it will come as an interesting surprise to them when the late summer rolls around and I have rotting kitchen scraps back there.  Odd people, but they'll have a nice view at least.
–Simon