Dogs can be clever when the need arises, though certainly some exhibit this more than others.
Whippets are not winter dogs.  Their short hair and predilection for cuddling conditions them for warm and comfortable environments, and the bitter cold of February simply does not meet these requirements.  In the past, the whippets have simply burrowed deep into blankets and cushions, at times even becoming invisible to the unsuspecting human who wishes to sit upon the couch (resulting in a rather canine-sounding whoopie cushion).  But Poppy took a novel approach, and actively sought ambient heat, apparently not content to merely preserve her own.  It seems like an obvious solution for a dog, but I find it awfully darned funny.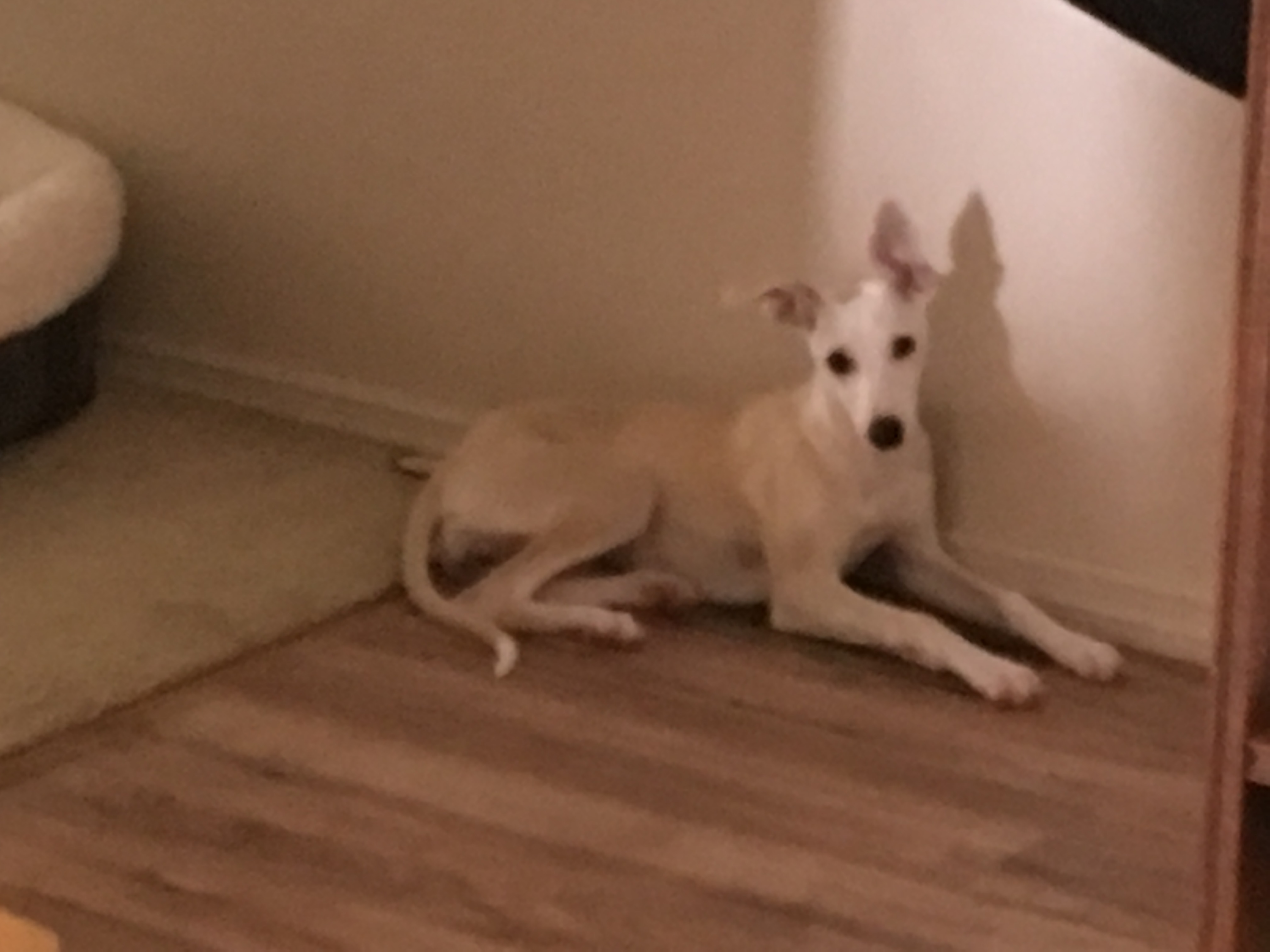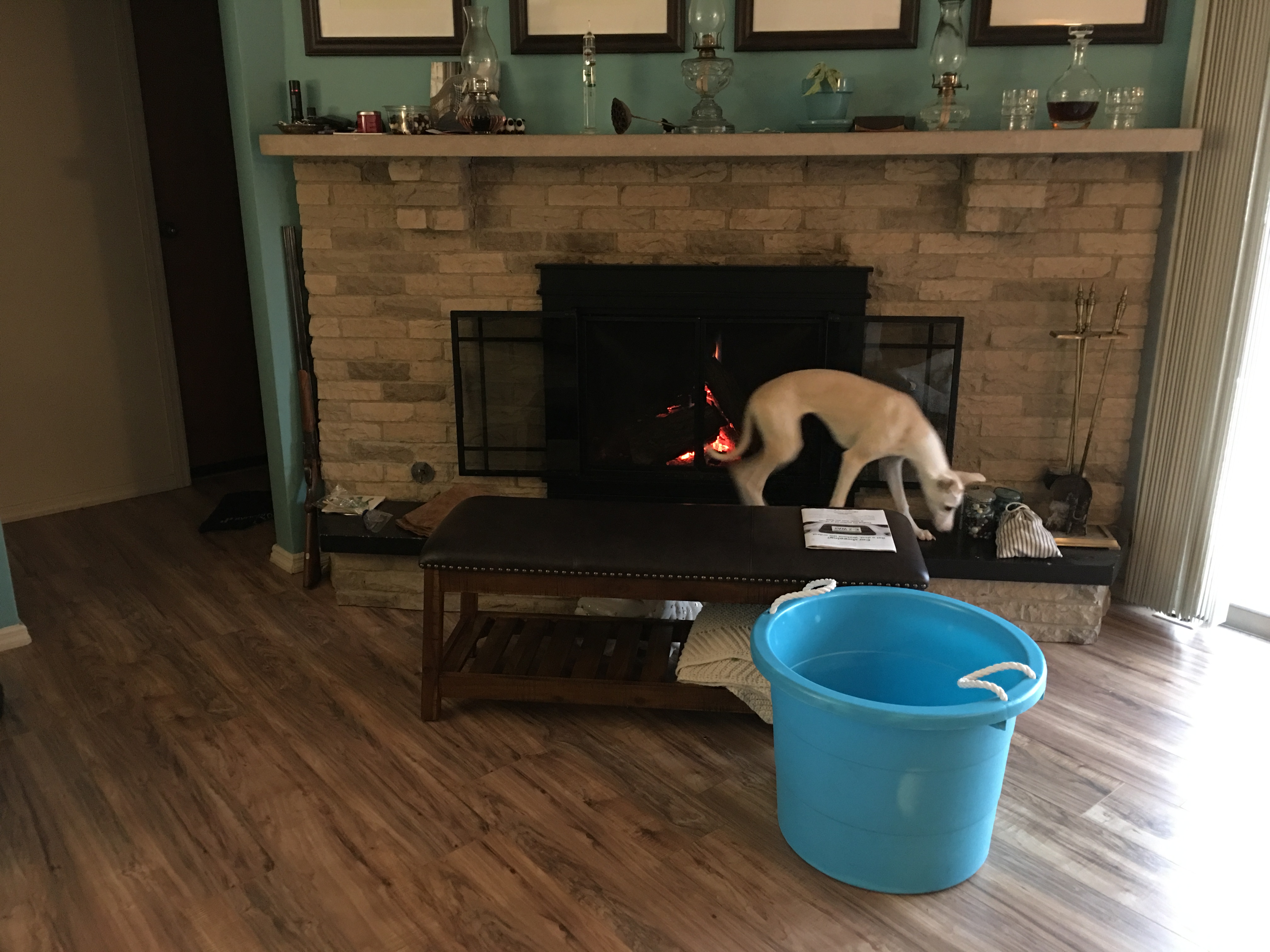 I later found the thermostat cranked up to 90, although I didn't catch her in the act, so blame seems to point elsewhere.  It would seem that the whippet's ingenuity is just one example of an inter-species female desperation for heat.
The thermostat will stay at 64!
–Simon