I don't like connecting odd devices to my home network.  A quick Internet search will reveal the problems with doing so–that manufactures have a tendency to never patch them, resulting in a bunch of small computers with large security vulnerabilities serving as network entry points.
But things can still be done right, for those who care.  And after years of hearing reviews for the Ring Video Doorbell on my favored information security news podcast (which personally endorses the product), I began to consider it as an exception to my otherwise rather rigid policy.
Then some neighbors began to complain about break-ins.  The tactic so often used: perpetrators would announce their presence at the front door to determine if anyone was home, and if so, to scan the interior of the home and come back later–if not, to break in then and there.  This was in fact the exact type of scenario for which the Ring was designed.  I proposed the option to Liz, who agreed.  So we used a collection of Amazon gift card credits and purchased their Video Doorbell 2.
Admittedly, their promotional videos are a little goofy, with actors creating a scene in which a couple guys in black trigger the camera and the homeowner yells at them through the speaker and they go scampering away like deer.
But, I could do that should I choose.  Through various settings, the camera and microphone activate from motion, which then records a 30-second clip, or if I acknowledge the video, it keeps recording until I stop it.  And of course it activates when someone pushes the button.  It's wired into the existing doorbell circuit, which feeds the battery a trickle charge, and integrates with the old wired chime, and naturally–WiFi.  Alerts are delivered as push notifications through their official applications–both desktop and mobile.  And at any point I can activate the device to see a live feed, and through another button push, activate my device's microphone so I can threaten whoever's on my front porch.
Equally important, it updates its firmware automatically.
So far, it works as advertised, and while the price point was a little steep, they did not cheap out on its manufacture, even having included a variety of hardware/tools/wiring.
I have yet to catch any ne'er-do-wells, but that's just as well.  I do, however, have a collection of riveting videos involving me shoveling the driveway and the car leaving and entering the garage.  In all practicality, it'll probably be most useful when I'm working in the basement and can't hear the doorbell, or to verify a package delivery, or to one day yell at the kid's first boyfriend just for fun.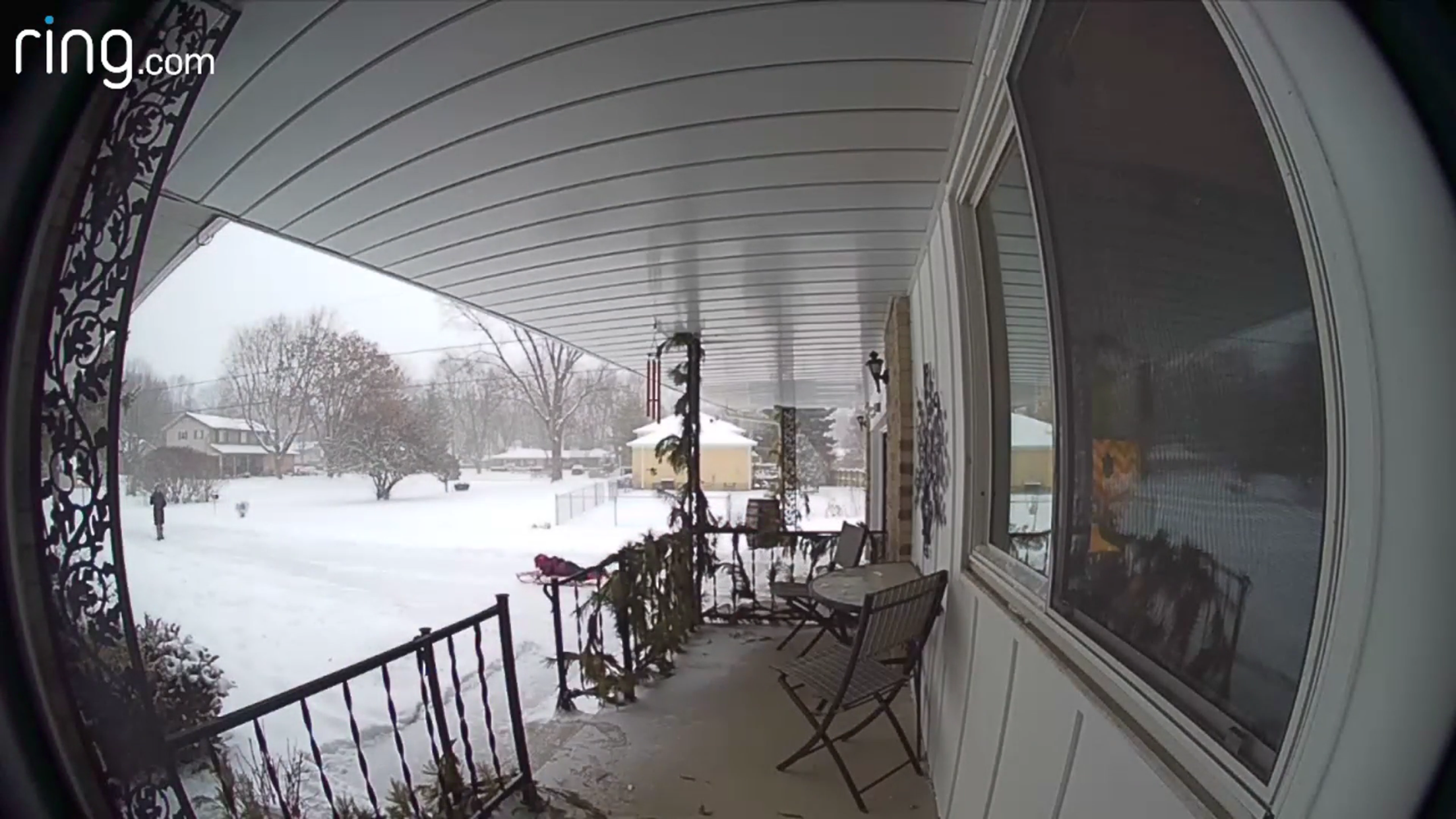 In the meantime, it's just cool.
–Simon