That's what my neighbor (the village elder) likened them to: wet bags of cement.  The context was teaching children how to swim.  And until recent developments, I would have to agree.  I would watch my daughter jump into the pool, and immediately sink like a wet bag of cement–quite the trust exercise, considering.
When I received swimming instructions, my parents had one source of income–my dad's salary as an associate professor–and 3 kids.  My wife and I have two salaries–both from banks–and one kid.  We're certainly not rolling in dough, and the current economic circumstances still pale in comparison to the prosperity of the 90s, but we're managing to keep the kid in a private swimming school, as opposed to the YMCA (where I learned to swim).  Now, I was of the belief that a kid would gradually learn to swim on their own through mere exposure to water, and felt that I should just repeatedly push my kid into a pool.  My wife disagreed.  And, I do have a friend who won't go near water, citing early memories of a vindictive uncle who would repeatedly push him into the pool, so it's possible I could be wrong in this matter.  But ultimately, both my wife and I love the water, so I was easily swayed into getting the kid some professional training.
And you do get what you pay for.  Often does she receive individual instruction, rather than suffering through a large class.  She's progressed quickly.  I find it surprising that a 5-year-old can freestyle swim without assistance.  But, since this is a pricey private club, so to speak, the company at said pool is a little–privileged?  I'm not sure if that's the right word, so I'll try to paint the scene.
The place draws a younger crowd, generally consisting of Millennials.  Apparently times are better to the young than they were a decade ago, or younger parents are willing to spend more money on their children now, or they have fewer kids, or some combination of factors.  There's also a class of newborns, wherein a group of fathers jump around with babies whilst mothers watch through a window from the air-conditioned viewing room.  I guess it's good to see a generation of fathers more involved in their kid's lives than previously, but it also annoys me a bit, as many of the mothers aren't involved here at all.  I generally avoid over-thinking gender roles, preferring to accept changing duties as simple human adaptations for the present circumstances, so whatever.  But still, if the times are forcing women universally into the workforce, and men are responding in turn to take on more of the traditionally feminine duties, then we have the benefit of living in more egalitarian times, for better or for worse.  Maybe it just annoys me that we patronize men for spending any time with their children at all, as if the bar was set so low that you get an award for making an appearance with the kid, as if it was something we didn't posses the capacity for all along–something similar to how it annoys my wife that women are heralded in the workplace as brave for even being there at all, as if they didn't posses the capacity for it all along.
I'm rambling.  I'll move on.
Related to this, is the young men that draw from the perceived boost in sex appeal that they acquire from being seen spending time with their kid, in an environment where such men are expected to be shirtless.  Enter: the hangs-his-towel-around-his-waist-slightly-too-low guy who, upon exiting the pool, then struts around the changing rooms with his child.  My hand twitched, but I did not push him back into the pool.
I was forced into a conversation with one man while each watching our child through the glass.  He complimented my attire.  I was taken aback momentarily, as I am not accustomed to casual conversation, nor receiving compliments.  What surprised me more, however, was that I was wearing khakis, a polo shirt, and loafers–not exactly Brooks Brothers.  But to the Millennials, normally seen in hoodies and sweat pants, I imagine this was unusual.  It is always nice to receive compliments though, so we chatted for a bit.  Apparently he works in a kitchen knife manufacturing plant, and drives around 50 miles every Saturday to take his kids to swimming lessons.  Maybe we do still have a decent manufacturing industry after all.
My final observation as we left, and the original point of this post which I never got around to until now, was the window-paint advertisement that the pool is kept at 90 degrees.  I was immediately afflicted with indignation.  That temperature presents no realistic scenario.  No one is falling out of boats into 90 degree water.  Also concerning is that water this warm will not trigger the mammalian diving reflex.  As an experienced swimmer, I understand and can recognize when this metabolic conversion occurs and how to benefit from it.  It takes practice to do so, but can only happen in water cooler than 74 degrees (if memory serves).  Because of this, my child isn't learning a physiological survival response.  I'm considering bringing this up, but maybe that would just be wasted effort.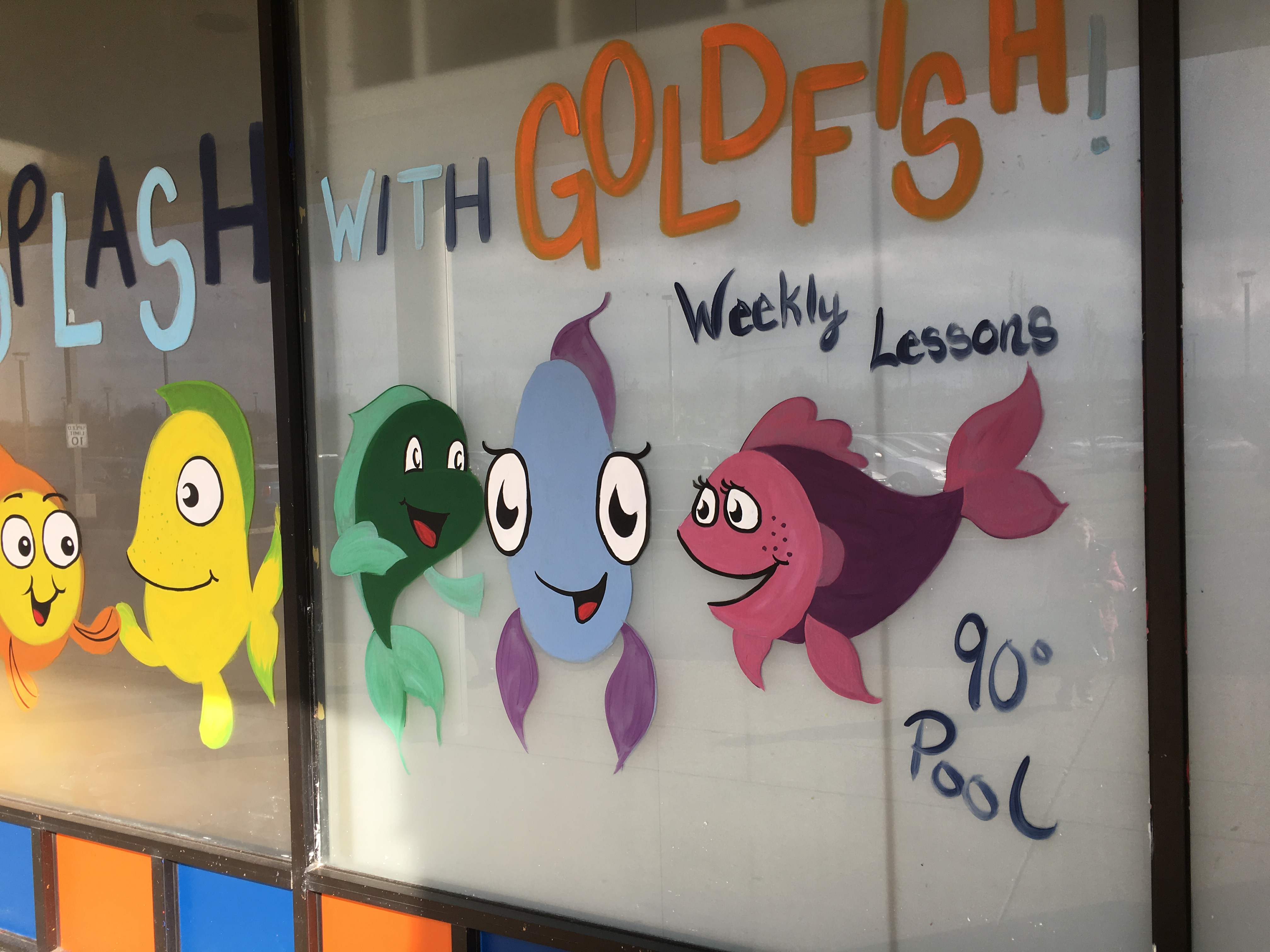 I guess the point of my post is that I dislike Saturday morning.
–Simon